Complete the form to schedule a free consultation with a traffic lawyer
What 2022 Revealed About Texting and Driving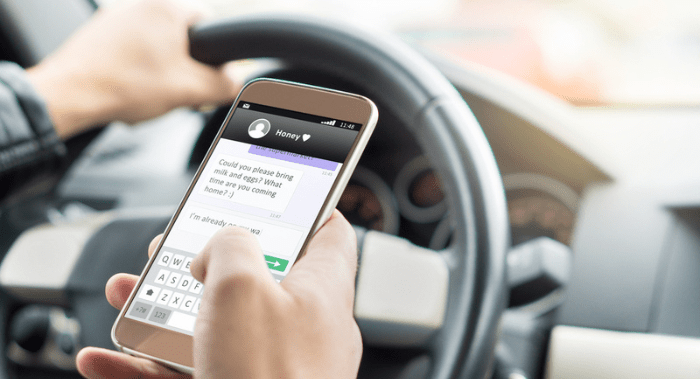 2023 marks the 50th anniversary of the invention of the first cellular telephone. In the intervening decades, these devices have become an indispensable part of everyday life. And nothing shows how attached many people are to their cell phones more than their reluctance to refrain from texting while driving.
In 2008, the State of Washington became the first state in the nation to pass a law prohibiting texting while driving. In the years since, distracted driving in general and texting while driving specifically remain persistent public safety concerns.
On the cusp of a new year, there remain certain lessons and observations that can be learned about texting and driving. This information serves to remind all drivers that texting while driving is a dangerous choice.
Some States Decide to Get Tough About Texting While Driving
Recognizing the danger that texting while driving presents, some states decided to update their laws to deter texting while driving. 
For example, Ohio's General Assembly recently passed a law that added additional teeth to the state's texting-while-driving laws. The new law permits law enforcement officers to pull over a driver who is using their cell phone and cite them for this offense alone.
Still, even in 2022, not all states treat texting while driving the same under their laws. While 48 states do prohibit texting while driving, Montana has no prohibition at all, and Missouri prohibits texting while driving only for drivers 21 years old and younger.
The lack of uniformity amongst the various states and territories reveals that even in 2022 and nearly 15 years after the first texting-while-driving law was enacted, legislators still struggle to balance individual freedom, road safety, and the reality that many people will continue to use their cell phones while driving despite laws prohibiting the practice.
Younger Drivers Remain More Likely to Be Killed Due to Distracted Driving
Statistics from the National Highway Traffic Safety Administration (NHTSA) reveal that younger drivers, defined as drivers under 45 years, make up the majority of drivers killed in fatal car wrecks and the largest share of drivers distracted by cell phones. 
This statistic is troubling, considering that many government education programs and initiatives are designed to alert teens and young adults about the dangers of distracted driving.
One can conclude that such education programs are either not reaching the intended audience or not producing the change in behavior desired by public officials. The data could also reflect the reality that younger individuals are more likely to use their cell phones in general than older Americans.
For example, NHTSA statistics from 2020 show that a total of 53,890 drivers died in car wrecks. Furthermore, the statistics and data show that:
Approximately 32,000 of these drivers were under the age of 44

About 20,000 were under the age of 34

A total of 2,968 of the drivers killed were distracted at the time of the crashes

Of those distracted drivers, about 1,800 were under the age of 44

A total of 356 drivers killed were found to be using their cell phones at the time of the crash, and about 250 of these were under the age of 44
These numbers from NHTSA reflect only drivers who were killed in crashes, not passengers or others on or near the roadway.
NHTSA Statistics Show Positive and Negative Trends
Despite the evidence that public education programs are not producing much change in behavior amongst the target audience, there are some encouraging NHTSA statistics:
The total number of fatal crashes where a cell phone was in active use fell from 453 in 2016 to 354 in 2020

In 2020, 356 drivers actively using cell phones were killed in crashes compared to 467 drivers in 2016
These positive trends are counterbalanced by the following observations by NHTSA concerning distracted drivers, defined as a driver who is distracted in any way:
In 2020, eight percent of all fatal crashes and 14 percent of injury crashes involved a driver who was distracted at the time of the crash

Crashes involving distracted drivers killed a total of 3,142 people and injured 324,652 people in 2020 alone

Among the group of 15- to 20-year-olds involved in fatal wrecks, seven percent were distracted — the highest proportion of any age group.
Therefore, while there appear to be some recent positive developments when it comes to distracted driving, more progress is needed.
Facing a Distracted Driving Ticket? TicketVoid Can Help You
If you have been cited for texting while driving or distracted driving, call TicketVoid at 1-888-296-3059 or visit us online. Complete our short questionnaire and we will match you with an experienced traffic defense lawyer in your jurisdiction who can help you resolve your pending ticket.