Complete the form to schedule a free consultation with a traffic lawyer
The Top 5 Most Expensive States for Electric Vehicle Owners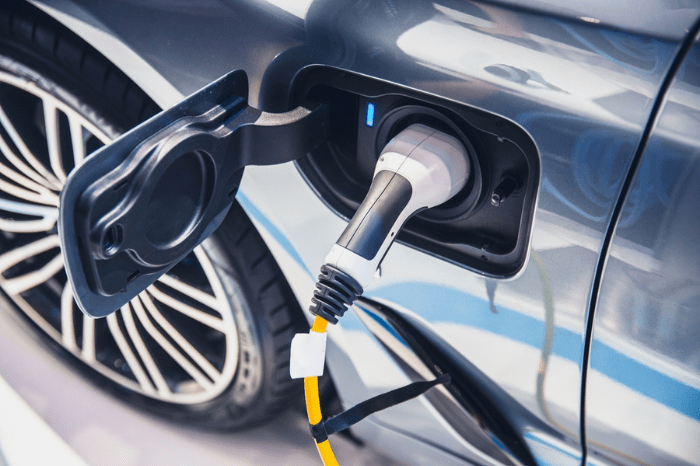 While owning an electric vehicle (EV) comes with a slew of benefits, such as lower fueling costs and reduced greenhouse gas emissions, there are also some added financial obligations. For example, some U.S. states impose extra registration fees specifically targeting EV owners. 
Here, we break down the top 5 states that will cost you the most if you're thinking about driving electric.
5. North Dakota
Annual Fee: $120
In North Dakota, the fees vary depending on factors like the vehicle's weight and year of registration. For plug-in hybrids, the annual fee starts at $120. This is, of course, in addition to regular registration fees, which can make driving an electric vehicle in the state rather costly, placing North Dakota in the number five spot on our list.
4. Texas
Annual Fee: $200
Texas has a flat annual fee for electric vehicles set at $200, on top of the regular vehicle registration fee. Unlike some states where the fees are calculated based on various criteria like weight or age, Texas keeps it simple. However, "simple" doesn't mean "cheap," and the Lone Star State appears increasingly interested in taxing electric vehicle drivers more as gasoline taxes diminish, placing Texas squarely in the number four spot on our list.
3. Alabama
Annual Fee: up to $203
Alabama charges an annual standard registration fee that ranges between $15 to $23. However, battery electric vehicles (BEVs) are subject to an additional annual fee of $200, and plug-in hybrid cars (PHEVs) have an additional fee of about $100. There are also local ad valorem taxes that may apply. Starting in 2023, the cost will rise by $3 every four years. With the potential for other local fees and ad valorem tax, Alabama stands shoulder-to-shoulder with other expensive states for electric vehicle drivers, placing it on the third spot on our list.
2. Georgia
Annual Fee: $210.87
Georgia has a slightly complicated fee structure, with passenger vehicle owners needing to pay a base yearly registration fee of $20. However, the additional annual fee for non-commercial alternative-fueled vehicles stands at $210.87, meaning that Georgie is our runner-up for the most expensive state for electric vehicles.
Commercial vehicles that are alternatively-fueled have even steeper fees associated with their operation. Registration fees are as high as $316.40, which would technically take the number one spot.
1. Illinois
Annual Fee: $251
In Illinois, registering a vehicle involves an annual fee of $148. The state also allocates $1 to the State Police Vehicle Fund and $2 to the Park & Conservation Fund. But, if you own an electric vehicle, there is an additional annual fee of $103. This is a significant jump from the $35 biennial fee that existed prior to 2020, meaning that Illinois stands firmly at the top of our list of the most expensive states for electric vehicle drivers.
What You've Learned
While electric vehicles offer various benefits, prospective EV owners should be aware of the extra costs involved in some states. Fees are often used to fund public resources like roads and infrastructure but can become a significant yearly expense for electric vehicle owners. If you're in Alabama, Georgia, North Dakota, Texas, or Illinois, you'll definitely want to consider these additional costs before making your next electric vehicle purchase.
If you have a traffic ticket that you want to fight, then don't hesitate – click here, use the questionnaire at the top of this page, or call 1-888-296-3059 for a free consultation with a traffic law attorney today.