Complete the form to schedule a free consultation with a traffic lawyer
New York's Vision Zero Initiative: Does it Really Reduce Traffic Accidents?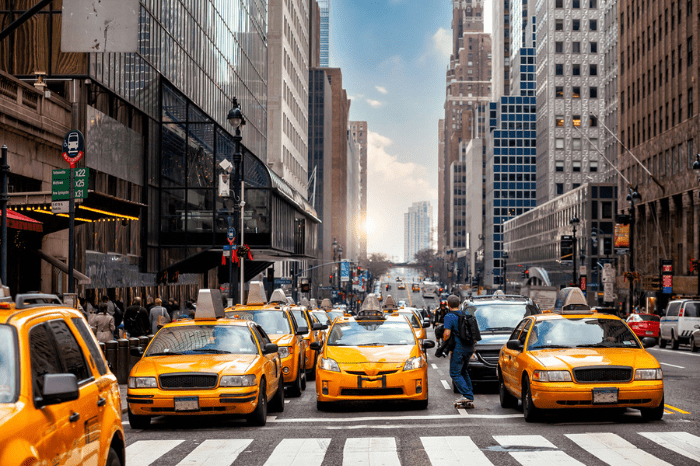 In a city that never sleeps, traffic is a constant backdrop. For years, New York City has grappled with the issue of traffic accidents, leading to fatalities and severe injuries. In 2014, the city launched its Vision Zero initiative, aiming to eliminate all traffic-related deaths and serious injuries. But after nearly a decade of implementation, the big question remains: Is Vision Zero actually making New York's streets safer? Let's delve into the statistics, the strategies, and the controversies surrounding this ambitious program.
What is Vision Zero?
Inspired by a Swedish program of the same name, Vision Zero was launched in New York by Mayor Bill de Blasio. The initiative adopts a multi-faceted approach to safety, involving various city agencies and employing several tactics such as redesigning streets, adjusting signal timing, and enhancing pedestrian crossings. It also includes a law enforcement component, with increased policing and fines for traffic violations like speeding and failing to yield to pedestrians.
The changes are listed as follows:
Charging traffic violators as criminal offenders

, rather than civil offenders.

Reducing speed limits in pedestrian zones from 30 MPH to 25 MPH.

The implementation of more "slow zones" in pedestrian areas.

Increasing the presence of police to actively enforce traffic laws.

An increase in the installation of traffic cameras.

More effective repair initiatives for broken traffic signals.

Harsher enforcement on taxi drivers.
The Statistics
When examining the impact of any policy, data is king. According to the New York City Department of Transportation, traffic fatalities decreased by approximately 30% in the first five years following the initiative's launch. Pedestrian fatalities saw a similar drop.
However, some argue that these statistics may be influenced by other factors, such as technological advancements in vehicle safety features. Moreover, critics point out that while fatalities might have decreased, the number of traffic accidents resulting in injuries has not seen a comparable reduction.
Controversies and Criticisms
While Vision Zero has been hailed as revolutionary by some, it also has its share of critics. Some residents argue that the increased police presence has led to unnecessary harassment and racial profiling. Others claim that the stringent rules and heavy fines disproportionately affect low-income communities.
Moreover, small business owners have voiced concerns that street redesigns, particularly those that remove parking spaces or restrict certain types of traffic, have impacted their businesses adversely.
The Big Picture
While the Vision Zero initiative shows promise in reducing traffic-related fatalities, its overall effectiveness in making New York's streets fundamentally safer remains a topic of debate. As with any ambitious policy, the initiative has its strengths and weaknesses, and the road to zero fatalities is fraught with complexities. However, what is clear is that Vision Zero has sparked a city-wide conversation on the importance of traffic safety, a conversation that is likely to influence New York City policy for years to come.
If you have been charged with a traffic citation, then use the form at the top of this page or call 1-888-296-3059 for a free consultation with a qualified traffic law attorney.