Complete the form to schedule a free consultation with a traffic lawyer
Florida's New Driving Laws in 2023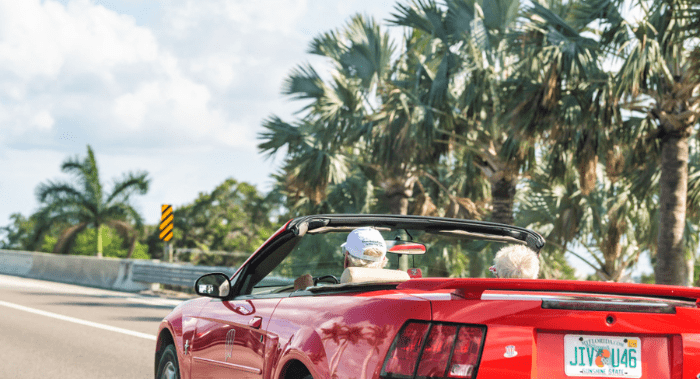 Navigating the constant flux of traffic laws can be challenging. As drivers, the most you can ask for is a peaceful trip between point A and point B, but the laws that govern that process are ever changing and it's your responsibility to stay up to date on those adjustments.
Florida is taking substantial steps in this direction by introducing two pivotal driving laws set to be operational in 2023: the Florida 50% Toll Relief initiative and the Left Lane Usage Bill.
Let's break them down.
Florida 50% Toll Relief Initiative
Incepted on January 1, 2023, the Florida 50% Toll Relief initiative was championed by Governor DeSantis and given the green light by the Florida Legislature. It's designed for frequent toll road users, offering a sizable 50% credit for those incurring 35 or more tolls monthly.
To avail of this incentive, drivers with two-axle vehicles equipped with Florida-recognized toll transponders like SunPass, and maintaining accounts in favorable conditions, need not take any extra steps. Once they hit the 35 toll threshold monthly, they're automatically credited with a 50% toll relief.
By introducing this initiative, the Florida government aspires to alleviate daily commuting costs for residents and incentivize the adoption of state-recognized transponders. This program, slated for a one-year duration, is backed by a whopping $500 million, dedicated to compensating toll agencies for potential revenue deficits.
Left Lane Usage Bill
Florida's Left Lane Usage Bill is reshaping lane discipline by imposing restrictions on prolonged left-lane driving. The emphasis is on reserving the left lane primarily for overtaking other vehicles, making it a more streamlined process.
While the present regulation suggests drivers should yield to oncoming faster traffic, this new legislation mandates the left lane to be solely for overtaking purposes. It aligns with the "stay right, pass left" principle prevalent in many states that impose stringent lane discipline rules.
As per the new provision, on multi-lane routes oriented in the same direction, drivers must refrain from occupying the far-left lane when aware of a swifter vehicle approaching from behind. Exceptions include overtaking another vehicle or preparing for a leftward intersection turn.
This legislative shift not only emphasizes road safety by mitigating potential accidents arising from slower vehicles in the left lane but also addresses and hopes to lessen highway traffic bottlenecks.
Stay Up to Date
TicketVoid.com is committed to bringing you the information you need to stay up to date on the ongoing changes to traffic law across the country.
If you were charged with a traffic violation, then don't wait – fight your ticket! Click here or call 1-888-296-3059 for a free consultation with a qualified traffic law attorney today.