Complete the form to schedule a free consultation with a traffic lawyer
Fighting Your "Move Over" Ticket in Court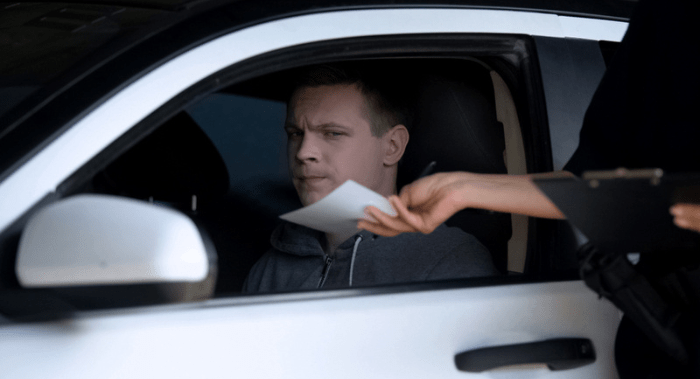 Most states have passed some version of a "move over" law to protect the safety of officers conducting traffic stops and other emergency personnel, according to the U.S. Department of Transportation.
While the wording and penalties of these laws may differ from state to state, they all require drivers to take certain actions if they come upon a stopped vehicle on the side of the road with its lights activated.
In some states, these laws apply only to emergency vehicles like ambulances and police cruisers. In other states, they are extended to include towing and road maintenance vehicles that are displaying flashing lights.
Depending on the state, drivers must:
Slow their vehicle down to a safe or reduced speed

If it is safe to do so, give the stopped vehicle a wide berth or move into an adjacent lane

Wait until they have passed the stopped vehicle before resuming normal travel
Drivers who do not perform these tasks may be pulled over and cited for violation of their state's move over law. Although these tickets may seem unassailable, you may have one or more ways to challenge such a ticket.
Move Over Tickets Prosecuted Aggressively by the State
There are few traffic offenses that prosecutors will litigate more aggressively than move over tickets. Prosecuting attorneys and law enforcement officers will claim that failing to slow down and move over for a stopped emergency vehicle endangers the safety of first responders.
Law enforcement and the public can place significant pressure on prosecutors to not be lenient on violators of move over laws.
Defenses to a Move Over Ticket
Just because you get a ticket for a move over violation does not mean you must admit guilt. A ticket is merely an allegation of wrongdoing, and it is up to the prosecuting attorney to prove your guilt beyond a reasonable doubt. Depending on the facts of your case, this is not always an easy task for the prosecutor.
Defenses that you may have available to you include:
Lack of Car Camera Footage from the Officer
While the prosecuting attorney does not need footage from the officer's car to prove their case, having it is to their advantage. Without it, the court can only determine your guilt by balancing the officer's testimony against whatever evidence or testimony you present.
Emergency Vehicle Did Not Have Its Emergency Lights Activated
Many move over laws only apply if the emergency vehicle had its emergency lights on and working at the time of the alleged violation. If the officer forgot to turn them on, or if they were malfunctioning in some way, you can argue that you did not violate the law.
Not Safe to Slow Down or Move Over
If traffic or road conditions prevented you from safely decreasing your speed or moving over, a court could excuse your violation. The court or the prosecutor may offer you a more reasonable resolution of your case instead.
For example, suppose that another driver was traveling too close behind you. It may not be safe for you to decrease your speed to the extent required by your state's law. This may lead a court or prosecutor to either dismiss your ticket outright or at least reduce the charges.
Asserting a Defense to a Move Over Ticket
If you believe you have a valid defense to your move over ticket, you must properly raise and present that defense to the court. Failing to follow the proper procedures for doing this can result in a court not considering your side of the story in making its ruling.
You may want to consider speaking with a lawyer if you are unsure how to present your defense.
Do not pay the ticket early if you plan to challenge it. Instead, show up to court on the date and time shown on your ticket. In some cases, simply showing up and telling the judge your side of the story is enough to have your ticket dismissed.
If you believe you have a defense to your ticket, you may need to request that the court schedule your case for trial. Then, you will have the opportunity to present your case and any supporting evidence or testimony you might have.
Get Experienced Legal Assistance with Your Move Over Case
Ticket Void is here to help you if you get a ticket for failing to move over. We can connect you with a talented and qualified traffic attorney in your state who will review your case and discuss your legal options with you. Call us at 1-888-296-3059 or complete the contact form 24/7 for prompt assistance.