Complete the form to schedule a free consultation with a traffic lawyer
How Do I Fight a Red Light Ticket?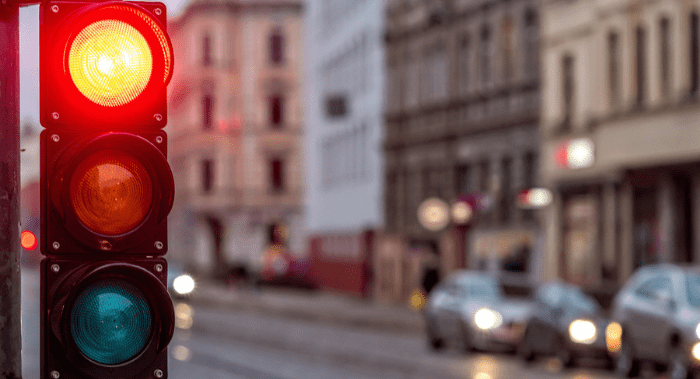 If you received a red light camera ticket in the mail, you may have felt a sense of panic or defeat. After all, tickets for running a red light can carry with them a fine of several hundred dollars. The fines can increase if you try to contest your ticket, and other adverse consequences can follow if you fail to do anything about your red light ticket.
The Insurance Institute for Highway Safety identifies 25 jurisdictions that permit the use of red light cameras: Alabama, Arizona, California, Colorado, Delaware, the District of Columbia, Florida, Georgia, Hawaii, Illinois, Iowa, Louisiana, Maryland, Missouri, Nevada, New Mexico, New York, North Carolina, Ohio, Oregon, Pennsylvania, Rhode Island, Tennessee, Virginia, and Washington.
If you drive in any of these jurisdictions, you could receive a red light camera ticket. In all of these locations, you have the ability to contest the ticket if you believe it was issued in error.
Know Your State's Rules for Challenging Red Light Camera Tickets
The process for contesting a red light camera ticket differs from state to state. You should familiarize yourself with the applicable procedures.
Remember that you must contest your ticket in accordance with the rules of the jurisdiction that issued your ticket, not the state in which you live. If you live in Ohio but got a red light ticket from Pennsylvania, Pennsylvania's rules for contesting the ticket apply.
Knowing the procedural rules is critical because many states impose strict timelines for raising a challenge to a ticket. Failing to do so within the given time and according to the state's rules often means you lose any ability to challenge the ticket.
Grounds for Challenging a Ticket from a Red Light Camera
There are three main reasons you might challenge the ticket you received from a red light camera. One or more of these potential defenses may be available to you. (If you have any questions about what defenses you can raise and how to assert them, consult a qualified attorney in the jurisdiction that issued your ticket.)
Red Light Camera Tickets Are Not Allowed by the State
First, make sure the state has not outlawed red light cameras and tickets issued from them. The laws change regularly, and some states have only recently prohibited the use of these cameras for issuing tickets. If your ticket was issued by one of these jurisdictions, you will not have to pay the ticket.
For example, Texas stopped issuing red light camera tickets in 2019 but allowed some jurisdictions to retain their cameras for a few additional years. A ticket from one of these jurisdictions is invalid and cannot be enforced. Nor can the jurisdiction take civil or criminal enforcement action against you for failing to pay your red light camera ticket.
Neither You nor Your Vehicle Is Shown on the Camera Footage
Next, you should review any pictures or camera footage that allegedly proves the violation. If you are not the driver of the vehicle, or if the vehicle depicted is not your vehicle, you may avoid having to pay the ticket.
Often, a red light camera ticket will go out to the registered owner of a vehicle. If you loaned your vehicle to a friend or recently sold the vehicle, the ticket may not be your responsibility. Similarly, if the picture or video is of such poor quality that the vehicle cannot be clearly identified, you may have legitimate grounds to challenge the ticket.
The Photos or Videos Do Not Show a Red Light Violation
Red light cameras operate based on sensors and timers. Sometimes, though, these sensors and timers are not properly calibrated and the picture taken doesn't actually show you running a red light.
You cannot be fined just because you came close to violating the law; the jurisdiction issuing the ticket bears the burden of proving that you ran a red light.
Asking to review the camera's photographs or video footage can be extremely valuable. If you believe you were close to running a red light, a review of what the camera observed is warranted.
You Still Have Hope Following a Red Light Camera Ticket
All is not lost if you get a red light camera ticket. You may have viable defenses, especially if you were not present at that intersection on the date of offense or do not remember running a red light. Just be certain to follow the proper procedures and lodge your objection to the ticket within the appropriate time period.
Ticket Void can assist you in finding a qualified and knowledgeable traffic attorney to help you challenge your red light camera ticket. Reach out to Ticket Void by calling 1-888-296-3059 or completing the contact form.