Missing a car payment is not the end of the world, but it's pretty bad – worse even than a traffic ticket. It directly affects your credit in a negative way – all three credit agencies heavily weigh missed payments when issuing credit scores. The best thing you can do is pay on time, every time. But sometimes, financial uncertainty makes that an impossibility. Follow this guide to staying on track.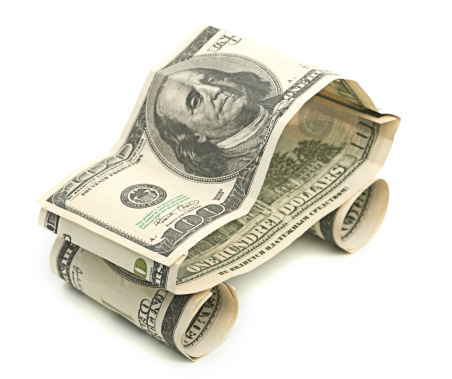 Repossessions are a lose/lose for everyone – your lender wants to help you maintain your loan.
Keep in Touch
As with any relationship, communication is crucial when it comes to your relationship with your lender. Remember, lenders make money by giving people loans and charging them interest. They don't make money by repossessing cars and selling written-off debt. Maintaining the loan is in their interest, and they deal with people all the time who hit financial snags. Call them and talk to them if you're falling behind. The key is to call them before they call you.
Change the Date
As discussed in the article "Failed to Make Car Loan Payments? Here's What to Do," it is best to be proactive. But if you've already buried your head in the sand and missed a payment, call and ask to have the due date changed. If you can modify the terms of the loan, that's even better, but by pushing back the due date, you'll also be pushing back the day that your lender reports to the credit agencies. This at least buys you some time.
Refinance
If your credit is in decent shape – even if you're short on cash – refinance your loan with your current company or a different lender. Even if the terms don't improve very much, you can buy yourself a month with a new loan. You can also stretch the payments out over a longer period of time (a 48-month loan becomes a 60-month loan, for example). This may actually increase the overall price of the car, but it will lower the monthly payments and give you some breathing room.

Don't dodge your lender – communication can solve most problems.
Like a traffic ticket, the occasional missed car payment is something that can happen, even if you're careful. Talk to your lender – the worst thing you can do is take the phone off the hook and hope it goes away. Consider refinancing and, if you can, push back your due date to a better time of the month.
Andrew Lisa is a freelance auto writer. He profiles new cars and writes about auto safety.
Keep your driving record clean, fight your arizona traffic ticket today!!
Tags: car loan · car loan payment · missed paymentNo Comments.