Does your vehicle need all-terrain tires? Before you answer that question, it's important to answer some basic questions about different kinds of tires, which vehicles and situations demand different tire types, and the pros and cons that come along with each kind of tire.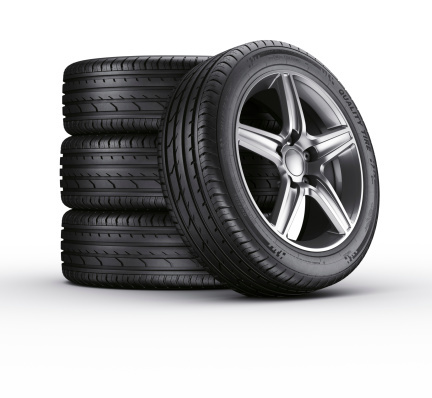 There are different tires for different situations – each comes with benefits and drawbacks.
Types of Tires
There are four main kinds of tires: highway or all-season tires, mud tires, snow tires and all-terrain tires, all of which can be found at shopping and automotive centers such as Walmart. All-terrain tires are designed for improved traction in loose dirt, wet dirt and snow. They were designed as a compromise between highway tires and specialty options like snow and mud tires.
Benefits and Drawbacks
All-terrain tires are not as quiet on the highway as all-season tires, and they aren't as good in the snow as snow tires or as reliable in the mud as mud tires, but they can handle all terrains fairly well – hence the name. They are fairly quiet and have a good life expectancy as far as wear is concerned. The drawback is that many all-terrain tires may be prone to cupping and need to be rotated frequently. Not only is it not safe, but you can get a traffic ticket for driving a vehicle with worn treads. Most all-terrain tires are rated for 40,000 miles, but you can get higher-end models rated for 50,000 miles.
Who Needs All-Terrain Tires?
If you drive mostly on public roads, stick with all-season highway tires. If you work – or otherwise spend most of your time – in difficult, off-road conditions, you need specialty tires to stay safe and avoid a traffic ticket. All-terrain tires are great for SUVs, if you do what people in SUV commercials do. Do you drive to work on the highway, but stop to go camping on the way home? All-terrain tires are for you!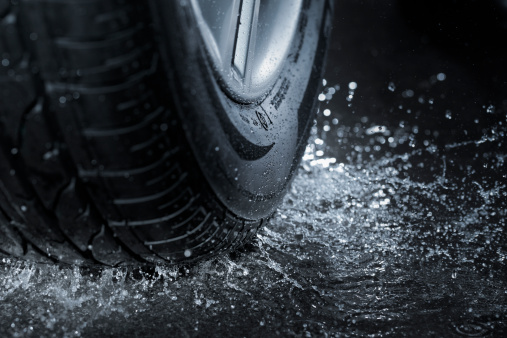 Choose a tire that fits the situation you are in most often.
All-terrain tires are a great compromise tire. They're fairly good in many conditions, but are still quiet and fairly long lasting for typical street driving. If your life is generally mundane but peppered with off-road adventures, go with all-terrain tires.
Andrew Lisa is a freelance auto writer. He covers car insurance and highway safety.
Arizona traffic ticket lawyer can save you license from being suspended and keep your record clean!!
Tags: all-terrain tires · tires · vehicle tiresNo Comments.